2018
SLATER INVESTMENT Ltd subscribes  to OTCFin-Morningstar's PRIIP KIDs and EPTs service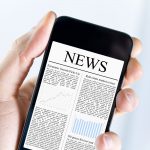 Published March 2018
Slater Investments Ltd., an investment management company which provides equity products and hedge funds, has selected OTCFin to assist them with… View full article
OTCFin and Morningstar Provide End-to-End Solution for PRIIPs KIDs and EPT Production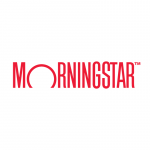 Published March 2018
OTCFin and Morningstar have worked together on providing their mutual clients with an end-to-end solution for their PRIIP KIDs and/or EPT needs. The solution consists of… View full article
OTCFin attends the Quant event: "Quantitative & Asset Management Workshop –  Venice"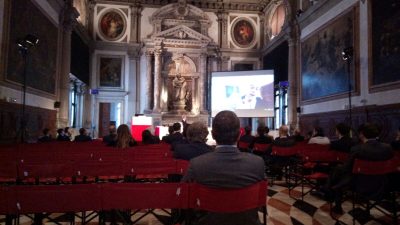 The Lead Quantitative & Asset Management Event in Europe. March 1st- 2nd 2018.
Venice – Italy
View Agenda
2017
WAY FUND MANAGERS subscribes to OTCFin-Morningstar's PRIIP KIDs and EPTs service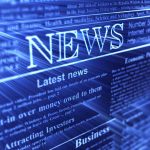 Published December 2017
Way Fund Managers, a British Asset Manager dedicated to the operation of collective investment schemes, has selected OTCFin… View full article »
OTCFin attends the ALFI event: "Switzerland Roadshow – Luxembourg: The Global Fund Centre"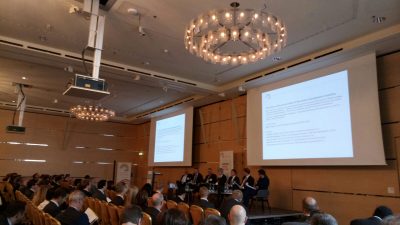 Fund industry experts with a broad variety of professional backgrounds from both Luxembourg and Switzerland update attendees on the most recent developments in cross-border investment fund distribution and innovative solutions in the alternative investments space.
---
2016
OTCFin at the North American Financial Information Summit 2016 in New York City
Published May 12, 2016
OTCFin is pleased to participate as a Co-Sponsor in the North American Financial Information Summit 2016 which is the leading forum for the US market and reference data professionals…View full article »
OTCFin Sponsors Solvency II Panel at Semana del Seguro (Insurance Week) in Madrid
Published February 12, 2016
Semada del Seguro (Insurance Week) is an annual 3-day forum for Spain's insurance industry, providing in-depth analysis and research on hot topics in the insurance sector…View full article »
---
2015
Solvency II – Addressing the look-through challenge»
Published October 7, 2015
As the deadline for Solvency II approaches, many insurers and their asset managers still face difficulties in meeting the asset data obligations of the Directive. This article highlights the…View full article »
IDeA FIMIT – Leading Italian Real Estate Firm chooses OTCFin's Risk Data Management Platform»
Published September 21, 2015
OTCFin, a financial technology firm specializing in Portfolio and Risk data management solutions, announces that Groupe IDeA FIMIT, a leading Italian Real Estate firm, selected OTC Fin to develop a Real Estate Risk Management….View full article »
OTCFin Participates in the A-Team Data Management Review Webinar about Challenges and Opportunities of Risk Data Management
Published July 21, 2015
Risk data management has become a focus for many financial institutions, not only as a means to comply with incoming regulations, but also as the basis of business benefits ranging from reacting quickly to deteriorating situations to optimising capital requirements and cutting operational costs….View full article »
OTCFin Participates in the A-Team Data Management Review Webinar about Data Management Challenges of Solvency II
Published June 2, 2015
The January 2016 deadline for Solvency II compliance is fast approaching, leaving many insurance firms, asset managers and third-party administrators with much to do as they tackle data management issues that are raised by the regulation and include huge data volumes, multiple data sources, new data types and complex data aggregation….View full article »
AGRICA Group Subscribes to OTCFin's Enterprise Data Management Service
Published May 13, 2015
AGRICA, the French social welfare group for agricultural sector workers, has selected OTCFin to assist them with their Solvency 2 implementation as well as help AGRICA EPARGNE, their asset management arm, streamline their investment process….View full article »
---
2014
The Data Management Summit»
Published October 29, 2014
DMS is a key meeting place for the reference data and risk management community enabling access to commentary and analysis, in-depth research for financial institutions, technology and data suppliers and regulatory bodies. OTCFin is pleased to be participating…View full article »
OTCFin Presentation at Managed Fund Association Outlook 2014, New York City
Published October 16, 2014
Managed Fund Association (MFA) is the leading association of the global hedge fund industry. Outlook 2014 is MFA's annual two-day hedge fund leadership conference in New York. Over 400 thought leaders from around the world share their insights and outlooks …View full article »
OTCFin Sponsors 4th Marcus Evans "Managing Insurance Assets under Solvency II" – Conference in London, UK
Published September 11, 2014
This annual Marcus Evans conference demonstrates practical investment strategies and addresses questions around the future of the insurance industry. It demonstrates how insurance companies are changing and adapting their products for the new investment environment. …View full article »
Announcing PPIDX™, A Proposed Private Placement Corporate Bond Index»
Published August 5, 2014
OTCFin and Sagamore Advisors, Inc. announce their intention to create PPIDX™, a private placement corporate bond investment performance index to serve as a benchmark for privately held corporate bonds. In the relatively illiquid…View full article »
SIX Financial Information Announces Reference Data Integration with PATOne Suite from OTCFin»
Published June 24, 2014
Zurich, Stamford -SIX Financial Information today announced the availability of its security reference and regulatory compliance data to users of the PATOne Suite from OTCFin,a leading provider of data management and analytics integration tools and services… View full article »
OTCFin and ARAMA, LLC Present at Club AMPERE on the Topic of Asset Liability Management Framework and Implementation»
Published June 11, 2014
PARIS- In a special presentation to the Club AMPERE group, Mr. Raymond Li, Founder and President of ARAMA, LLC talked about the practical approach of analyzing Duration and Spread gaps in the Balance Sheet, together with monitoring Stress cases… View full article »
---
2013
OTCFin Appoints Two New Executives for Business Development »
Published December 20, 2013
OTCFin is pleased to announce that it has strengthened its core management team with the appointment of Ludovica Grisi della Pie and Elie Cohen as Heads of Business Development for Europe and for the Americas respectively… View full article »
OTCFin Integrates Solvency II Engine into Data Platform »
Published January 2013
Technology vendor OTCFin has launched a Solvency II engine that offers enhanced transparency and look-through functionality… View full article »
---
2012
OTCFin launches Plug and Play PATOne and Solvency II Engine »
Published November 11, 2012
With the January 1, 2014 deadline looming for enforcement of Solvency II regulations, insurers are assessing the readiness of their internal risk management systems and processes for compliance… View full article »
---
2011
OTCFin's Data Warehouse to Help Buy Side Firms and Institutional Investors Achieve a Comprehensive View of Market, Credit, Liquidity and Portfolio Risk »
Published May 23, 2011
OTCFin announced the release of PAT DW (Portfolio Analysis Tool Data Warehouse), Version 3, which merges Funds of Funds and multi-asset security level data whereby providing increased transparency of portfolio holdings via its look-thru capability…. View full article »
OTCFin Introduces Updated Data Warehouse Solution »
Published February 25, 2011
OTCFin, a provider of front and middle office financial technology to investment managers, hedge funds, hedge fund of funds and institutional investors, announced the release of PAT DW (Portfolio Analysis Tool Data Warehouse)… View full article »