Outsourcing data processing and data management activities will reduce your operational costs and allow you to focus on your core competencies of investment analysis
What are OTCFin Managed Services?

OTCFin Managed Services is a hosted data management service to address the client's data integration needs.  A team of OTCFin's Operations specialists will process the holdings data of the client, enriching it with any requested market and analytics data as well as performing data quality checks along each step of the way.  The validated and enriched data is then available to be delivered in several formats including as formatted reports, raw data sets or to be posted on OTCFin's Reporting Portal or Interactive Analysis GUI.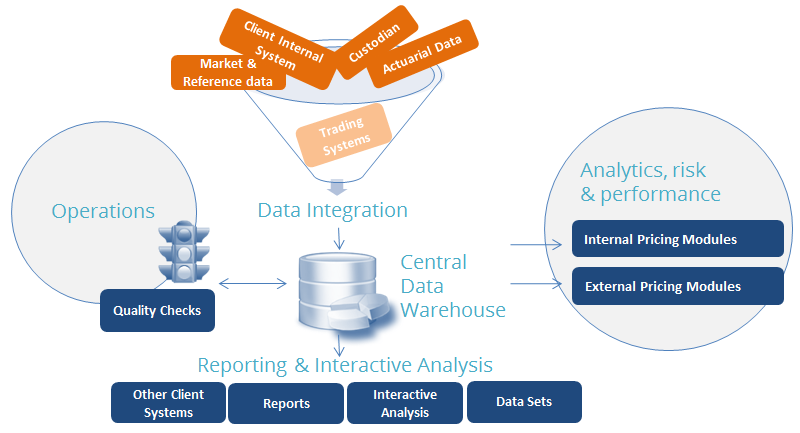 Benefits and Product Features
Data management – Storage and data integration. Data is integrated, processed, cleaned and stored in a central repository for each client.
Validation Rules – Validation rules defined by the customer are included in order to assure data quality, consistency and robustness.
Control of operational costs – Managed Services are an effective alternative to in-house data processing and reports generation and can help the client reduce operational costs by providing efficient solutions.
Validation and quality checks to ensure that data meets established quality criteria.
Reliability and consistency.
Security – All data transfers are performed in a secure environment. OTCFin provides a secure and dedicated production environment for each customer.
International Experience – With over 20 years of experience in the market, OTCFin has worked closely with its customers by integrating risk control systems and financial returns on investments. The company has implemented advanced data management techniques and development of risk models, following corporate guidelines and international standards. OTCFin is present in Europe, U.S. and Asia.